The COVID-19 generation gap: what it means for marketers
August 18, 2020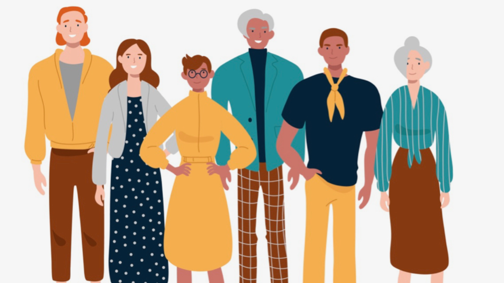 Much has been written over the past several months on how the COVID-19 pandemic has accelerated the digitization of consumer life, and we've shared our own perspectives on the topic right here. But when you scratch the surface of this rise of online shopping, you might also see some important nuances, especially as it relates to members of different generations.
Consider this: according to a FirstInsight report on shopping behavior during the coronavirus lockdown, only 8% of Boomers said they were shopping online at all. So, why does this matter at a time when marketers are far more focused on attracting Millennials and Gen Zers? Simple. Boomers have more money, while younger folks have more debt.
There's more to it, of course; the economic downturn is now arguably as big a factor in shopping behavior as the pandemic has been. So let's take a marketer's eye view of how each generation is evolving their purchasing habits in 2020.
Boomers
Only 38% of Boomers surveyed claim to have made reductions to their spending in 2020– by far the lowest among all the generations. There seem to be two factors at play here. One is that their lifestyles have, on balance, been the least disrupted by lockdowns and business closures; Boomers were already dining out and shopping at retail less frequently than other generations.
But it's their financial strength that has really helped Boomers weather the current conditions. Our oldest generation is currently holding onto somewhere between $30 and $68 trillion in acquired wealth. This gives Boomers a level of stability­– and buying power– unmatched by any other generation.
One way they're using that wealth is by making larger purchases like homes and cars on behalf of their younger, financially strapped family members. And multi-generational tourism, which was trending in a big way even before the downturn, today accounts for up to 40% of all domestic leisure travel according to the Family Travel Association.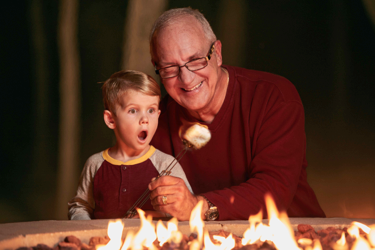 Generation X
Often called the "sandwich generation" due to its position wedged between Boomers and all those Millennials so many marketers covet, Generation X is currently dealing with a very unique set of circumstances.
Many Gen Xers are both raising young children and shouldering the care of their own aging parents. Fortunately for them, they tend to have jobs that favor working from home more than other generations, which has helped keep their unemployment rates lower in 2020. Gen X also enjoys the highest pre-tax incomes. For a generation raised as "latchkey" kids, the transition to work-from-home has been a relatively smooth one.
With home ownership rates nearly double that of Millennials, Gen Xers are fueling the current boom in home improvement spending. Home Depot alone saw 2nd quarter revenue up over 23% year over year. With homeownership rates almost double that of Millennials, Generation X deserves much of the credit. Marketers should also be targeting more affluent Gen Xers as they begin spending more in other sectors where pent-up demand exists, such as travel and luxury goods.
Millennials
While much of all that Boomer wealth is expected to make its way down to their Millennial offspring over the next few decades, today it merely stands as a glaring reminder of the massive financial gap that exists between young and old in America– a gap that has been laid bare by COVID-19.
Over half of all Millennials have been directly impacted by a job loss or reduction in pay in 2020, and around 47% have scaled back spending during the current downturn. Millennials have now been dinged by two financial downturns, leaving careers on shaky ground and debts piling up.
That doesn't mean they aren't wiling to spend it if they've got it– just not in ways that the other generations might. As the parents of young children (over half of Millennials now have kids), Millennials have worked hard in 2020 juggling jobs and the burden of having the kids at home for much of the year. Marketers should look for Millennials to continue setting trends for online grocery and broader e-commerce purchasing, especially as it relates to products needed most by young, small families. And Millennials are still the number one subscription generation, with around seventeen paid subscription services on average.
Generation Z
Last year, Generation Z was looking at one of the best job markets imaginable. Today the opposite is true. With nearly seven out of ten Gen Zers directly impacted by a job loss in 2020, this is the generation that has been hit hardest by the downturn. Retail, hospitality, and dining are the epicenters for unemployment, and it's Gen Zers who make up the bulk of those workers.
Making matters worse, employers in the professional ranks have slowed down the hiring of entry level employees, making it hard for Gen Zers to get that all important first job out of college.
Paradoxically, this is also the generation most likely to be out spending in a pre-COVID, discretionary manner. Marketers can expect Gen Zers to be the drivers of lower-end discretionary spending, such as dining out and retail. Many learned from the mistakes of Millennials when it comes to debt, taking out fewer student loans. So while they may not have much money, they don't owe too much, either. But until entry and service employment returns to pre-COVID levels, the overall buying power of Generation Z will likely be held in check.
As we've reported earlier this year, the current downturn in unlike any that marketers have experiences before. Brands need to keep a sharp eye on how each generation has responded. You may just find that the right customers for you now don't look quite like they did just one year ago.
Changes in generational behavior could have a real impact on your business. Let's explore how to make the most of them.
Check out more marketing insights below on how to navigate the uncertainties facing today's brands.