Winners and losers of the work-from-home economy
July 21, 2020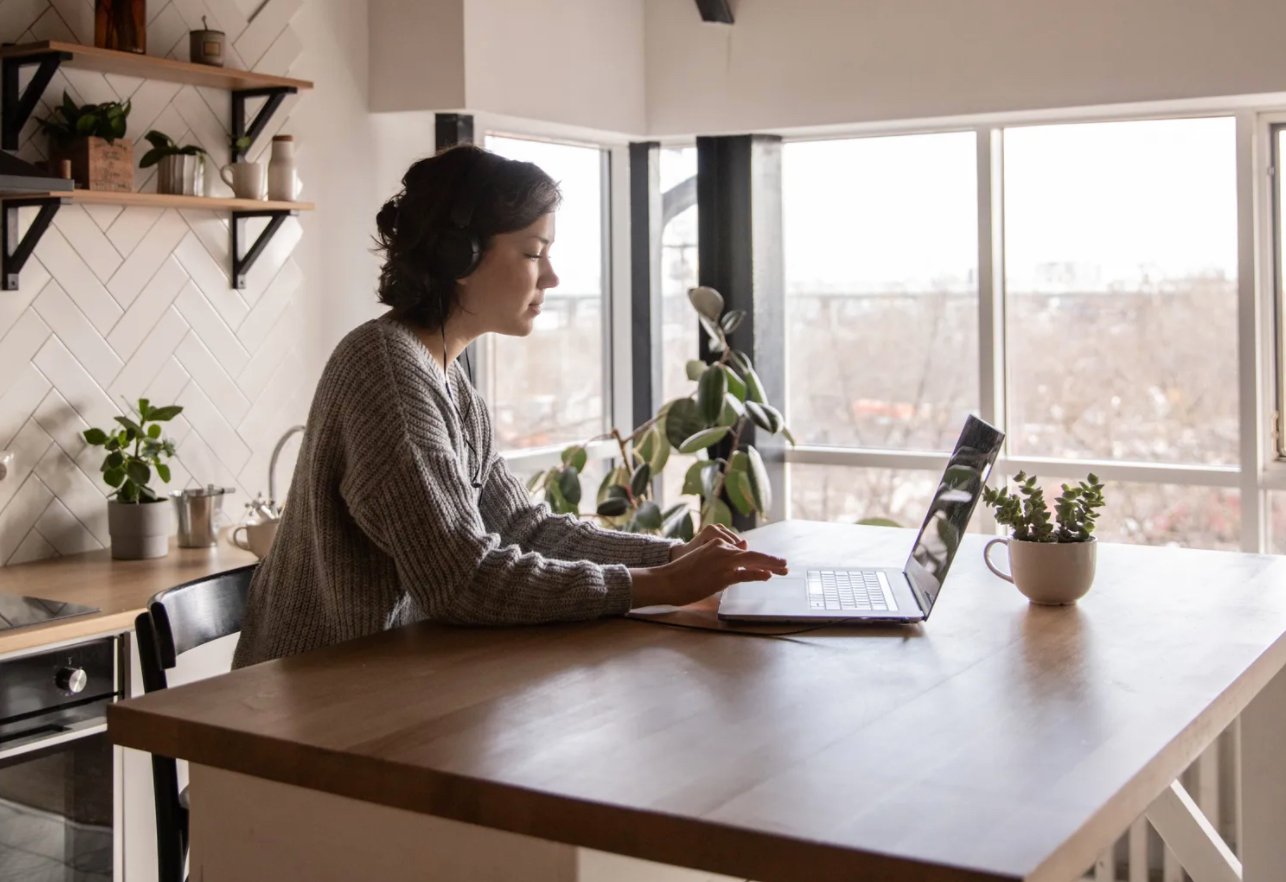 Six years ago, a landmark Stanford University study explored the rising trend of companies allowing employees to work from home. Workers at a NASDAQ listed China-based travel agency with 16,000 employees were assigned to either work from an office or from home, and their performance was monitored over the course of nine months.
The results? Those who worked from home showed a 13% increase in overall performance, while also reporting higher job satisfaction, fewer sick days taken, and perhaps most staggering, a 50% lower attrition rate than those working in an office.
Right now, whether they like it or not, the United States and many other countries are participating in the largest work-from-home experiment in history. Driven by the COVID-19 crisis, as of late April over half of the American workforce was working full-time from home, up from 2.4% just ten years ago.
The researchers were quick to add that working from home isn't for everyone, pointing out that 35% of workers don't have the basic technologies at home needed to be productive. And if you're in a retail, healthcare, transport, or business services role? Forget it.
But imagine for a moment if the current shift led to similar results as those seen in the Stanford study, only on a far grander scale. Indeed, many large employers have already assessed the upside. Twitter, Facebook, and Nationwide Insurance have all announced changes that'll see millions of people working from home permanently. Other business leaders are studying the trend and believe that lasting changes are in the cards for them as well. In a recent interview, the CEO of Morgan Stanley put it this way, saying, "I think we've proven we can operate with effectively no footprint."
One thing is clear: the shift is having a seismic impact on brands across multiple industries, for better and for worse. Let's look, then, at the biggest winners and losers to date as America continues to work from home. Whether you're a marketer in any of these categories or not, it's easy to see how millions of people working from home full-time is creating ripple effects for brands of all stripes.
Winner: home furnishing brands
Heading into the summer of this year, home furniture brands were seeing such high levels of demand that it was putting a strain on the entire supply chain. Many of these companies manufacture overseas, with products that can take three months or more to reach their warehouses. And many of those foreign factories were operating at reduced capacity for the first part of the year. All of which has led to longer wait times for many customers itching for that new ergonomic chair to fill out the home office space.
This trend of converting spare bedrooms to home offices, coupled with so many college-aged kids forced to return home, has even caused a surge in demand for another type of furniture. Futon sales, oddly enough, are at record levels.
Loser: commercial real estate
Millions of Americans working from home has of course left vast quantities of commercial office spaces empty, with many companies eyeing a reduction in square footage as a way to save money. As workers are able to prove themselves just as or even more productive at home, the temptation to reduce office footprints will be too great for many companies to pass up, leaving everyone in the commercial property space holding the bag.
In one indicator of the shaky status of the commercial market, the owners of downtown Los Angeles' iconic US Bank skyscraper just sold the property for 34% below its market value from a year ago. This, as leasing rates in the area have plunged to 60% below normal.
Winner: delivery services
We've all witnessed the explosive growth of restaurant and online grocery delivery as more people have stayed home in 2020, but it's worth mentioning that deliveries are up all across the board. The arrival on our doorsteps of goods purchased online is now as common for many Americans as the coming of the daily mail. For others, it's even more so, to the point where legacy providers like FedEx have been stretched to capacity.
This has fueled the most competitive marketplace in years for brands such as FedEx, UPS, and DHL, as they all scramble for increased market share. It's also great news for businesses built to fulfill orders through these services, as more people grow more comfortable with shopping online.
Loser: brick and mortar anything
As the country attempted to reopen in early summer, pent-up demand among certain audiences led to a surge of foot traffic back to brick and mortar stores (you can see how we forecast much of this consumer activity here). But so long as people are working from home, they're still spending far less time each day out and about, which is terrible news for retail stores, restaurants, bars, gyms, sports venues, movie theaters, and more. While many of these businesses survived the initial lockdown, a more drawn-out period of people working from home will likely force many more brands in this space out of business.
Since the lockdown began, the list of well-known brick and mortar brands filing for bankruptcy includes Dean & Deluca, J Crew, Gold's Gym, Neiman Marcus, Pier One, Chuck E Cheese, and Sur La Table. This trend seems to suggest that the more non-essential the store is for people stuck at home, the harder it has been to weather the storm– a challenge we discussed in this earlier report about what makes our current downturn unlike any that has come before.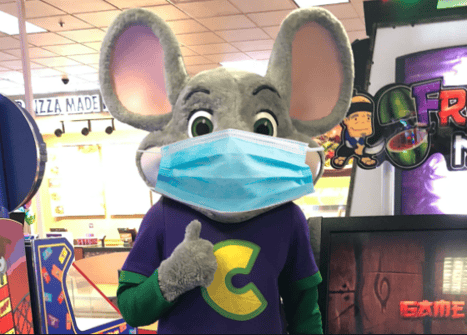 COVID-19 may spell the end for CEC's Chuck E Cheese brand.


Winner: connectivity
Yes, yes, we all know how ubiquitous Zoom is in our lives today. But less visible is the rise of all the peripheral systems needed to keep everyone Zooming smoothly from home. Hardware and software, broadband internet, and phone carriers are all big winners here.
Loser: business travel
While there are signals that leisure travel is poised for a comeback, the future is far murkier for brands in the business travel space. Just as it is with commercial real estate, cost savings may drive as much of this as the lockdown itself, with many companies now fully invested in and comfortable with virtual meeting technology.
Small wonder that just this week, the CEOs of Marriott and Delta Airlines both expressed less optimism for a return to normal than they had just a month earlier. Even financially strong travel brands like Southwest Airlines have signaled the possibilities of layoffs in the months ahead– a troubling sign for business travel in the near term.
Winner: "athleisure"
If there was any doubt as to how people would choose to dress when working from home, just check out this stat: by mid-May of this year, online searches for sweatpants and track pants were up 85%. Coincidence? Hardly.
While apparel retailers have been hit hard in 2020, "athleisure" brands are experiencing a boom in sales. Lululemon, for instance, has seen its stock jump 40% this year alone. Bigger players like Gap and Uniqlo have taken notice and are banking on crossover clothing lines to help them maintain their share of people's closets.
Loser: office apparel
For every breathable pullover or pair of yoga pants people choose to wear while working from home, that's one less button down shirt or pair of slacks. The impact on legacy office wear clothiers has been enormous. Once coveted brands like Burberry and Tom Ford are struggling to stay relevant. Meanwhile, brick and mortar players in the business attire space have been hit with a double whammy. Tailored Brands, the parent company of Men's Warehouse and Jos. A. Banks, has already announced plans to shutter 500 locations and lay off 20% of its corporate workforce.
Whether the work-from-home trend is truly permanent remains to be seen. Along with the positives, there are downsides as well. Remote work has been shown to lead to an increased feeling of isolation and loneliness among some workers. Those who thrive on collaboration and human connection will struggle. And more time at home can mean more stress, not less, depending on what home looks like for the individual. For young people living in shoebox apartments, a day at the office may be far more desirable.
In the end, it may be a hybrid model that prevails, one where companies provide workspace for teams when they want it, along with the flexibility for people who are at their best while holed up in their spare bedrooms. In any event, some form of the work-from-home economy is likely here to stay.
For help navigating your brand through changing times, contact the Slingshot team today.
Check out more marketing insights below on how to navigate the uncertainties facing brands in 2020.