Planning for post COVID-19: what brands should do now
April 16, 2020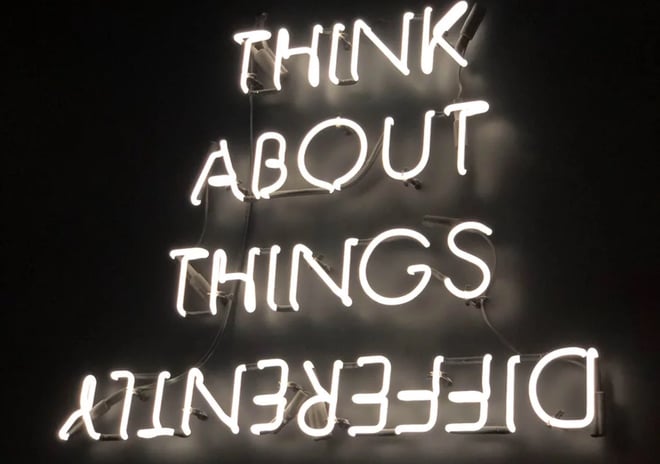 "This too shall pass."
You've likely heard these words spoken by friends, family and coworkers as we all struggle to see light on the horizon. But for brands, these words represent more than a hopeful cliché. They're an important reminder that now is the time to prepare for what's next.
McKinsey has wisely pointed out that the first steps during a crisis like COVID-19 are to focus on care and concern for customers and employees, addressing their needs in the present moment. It's an approach we've recommended too, as we've recently discussed.
But tackling the challenges of the moment is only half the battle. The brands that weather this storm and come out stronger must begin planning for the day when things begin returning to normal. And make no mistake, the normal of tomorrow may look quite different than the one we know now.
Here's our checklist for where to focus your planning efforts.
Plan for new restrictions.
The return to normal won't happen overnight. Most experts are imagining a slow, gradual reopening of the economy. For many brands, that means the potential for new, long-lasting restrictions that will shape the way they do business.
The likely impact for food services, for example, means greater spacing in restaurants. That will mean fewer sit-down patrons at a time when people were already trending towards more take-out, to-go, and delivery options. It'll be a long time before restaurants are back to business as usual, and they must plan accordingly.
Noodles & Company is an example of one dining brand that's making the right moves for tomorrow– today. While sales for the fast casual chain are down, they've successfully pivoted operations to build a customer-friendly curbside pick-up experience across much of their footprint, while also expanding delivery options. This has led to modest short-term sales gains, plus continued engagement with new and returning customers.
At grocery, the return of in-store sampling is also a long way off. That means food manufacturers need to devise new ways of inciting trial. Hormel has already jumped into this with both feet with their just-launched Pantry Project Live. The Instagram-based campaign features HGTV personalities and food influencers inspiring their audiences with recipe ideas that will hopefully find their way onto viewers' next shopping lists. Smart CPG brands know that if they want to incite trial, the burden is on them to make it happen.
Plan for new customer expectations.
It won't just be restrictions that drive change. Customers are quickly growing used to experiencing brands in new ways, spawning expectations that will likely last far beyond the pandemic.
Brands have invested heavily this year in messaging around how they care for their customers, emphasizing understanding and empathy for their changing needs. What's important for those brands to understand is how this has changed customer expectations for the relationship they have with the brand. It's up to brands to keep living up to those expectations.
The upside is that many brands have become more sharply attuned to the evolving needs of their customers. This newfound connection can be a powerful framework for the future customer relationship building.
Brands that have shown the world their more human sides must work to build on that through a more human customer experience. And adding a twist to that evolving experience is the next item we need to begin planning for: the digital experience.
Plan for more digital.
Consider this: the global software as a solution (SAAS) market was already expected to grow at a compounded annual rate of nearly 14% between now and 2022 before the pandemic struck. That's before everyone began working from home, before all our kids were introduced to online classrooms, and before video conferencing became a part of daily life for businesses, families and friends eager to stay connected.
Platforms like Zoom and Slack were already the darlings of the tech investment world. Now they have exploded into the public eye and woven themselves into the fabric of American work and home life. They're likely to stay there, too, as the more people use and adjust to digital platforms, the more they're likely to stick with them.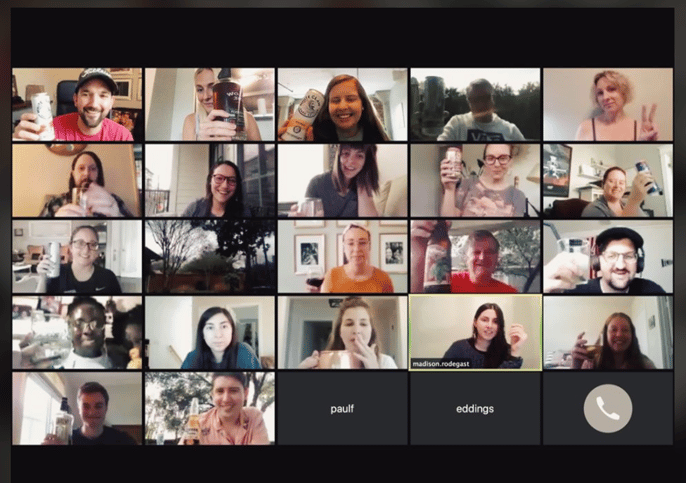 Is Slingshot's Virtual Beer Cart the new look of business meetings? Odds are a big "yes."
Those are the most obvious examples. According to the analysts at Mintel, much of the behavior that has shifted over to the digital world is likely to stay that way, affecting how people make decisions around shopping, communications, entertainment, and much more.
For businesses that have invested in these platforms in order to meet the new needs of customers, it'll be in their interest to see those investments pay off. Expect many brands to continue proactively driving customers into those digital experiences.
Plan for a new competitive landscape.
Just as the current crisis has accelerated the rise of new digital experiences, it has also likely sped the demise of brands already struggling to maintain relevance. This is especially true in categories that were already facing powerful headwinds. Department stores may be one of the biggest casualties; Forbes has already signaled the potential loss of some major players in the space.
Some of this change will occur organically, as people's behavior changes. This explains why Netflix is now worth more than Disney (let that sink in). Airlines are undergoing some similar (and perhaps long overdue) disruption that has currently left Southwest Airlines and Europe's Wizz Air among the world's largest.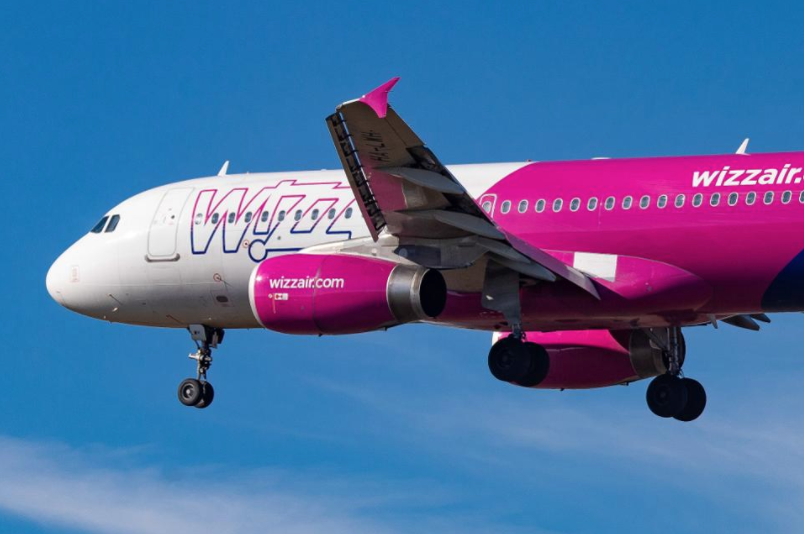 Wizz Air is suddenly Europe's largest carrier. Wait, who?
Amazingly, some of the change will be self-inflicted, as brands opt to pull back instead of lean forward, abandoning market share as a result. That's an opportunity you can seize on, just as category leaders like Kellogg's, Taco Bell, and KFC have done in the past.
Regardless of how it's created, change is assured no matter the business you're in. Now is the time to begin assessing it. Every brand with an eye towards the future will be well served by an active examination of the marketplace. Look for white space that competitors have abandoned, revealing opportunities that weren't there before. Odds are you'll find those opportunities, and you'll need to have the right marketing and advertising strategies in place to take full advantage. After all, how can you acquire those new customers if they don't know you're there?
In short, when the dust settles, the competitive landscape is likely to have shifted, and that can mean real opportunity for your brand.
Finally, plan to be yourself again.
We've talked a great deal about how much things have changed, and are likely to stay that way. Now let's discuss what hasn't changed—namely the reasons why people were drawn to your brand to begin with. The products, services, and experiences you've always delivered with great consistency are still your greatest assets.
It's crucial to maintain consistency across the brand attributes that first drew people to you and turned them into loyalists. People are longing for comfort, certainty and reliability, and brands have the power to deliver it to them.
Now's the time to take stock of your brand's best assets and make sure you're building off of them. Sure, how they're delivered to your customers may look different moving forward. But nothing will be more valuable to a base of customers emerging from uncertain times than having something they can count on again. Make sure they can count on you.
Remember that no one is going to flip a switch and make things like they were before. In all likelihood, they never will be. Planning for that reality is the best approach to ensuring your brand is ready as things slowly, eventually return to a sense of normalcy.
And if you're ready to plan for what's next, at Slingshot, we're ready to help you do it.
See more Marketing insights below on how to navigate your brand through the COVID-19 Crisis: