Consumer life after COVID-19: high tech or high touch?
April 30, 2020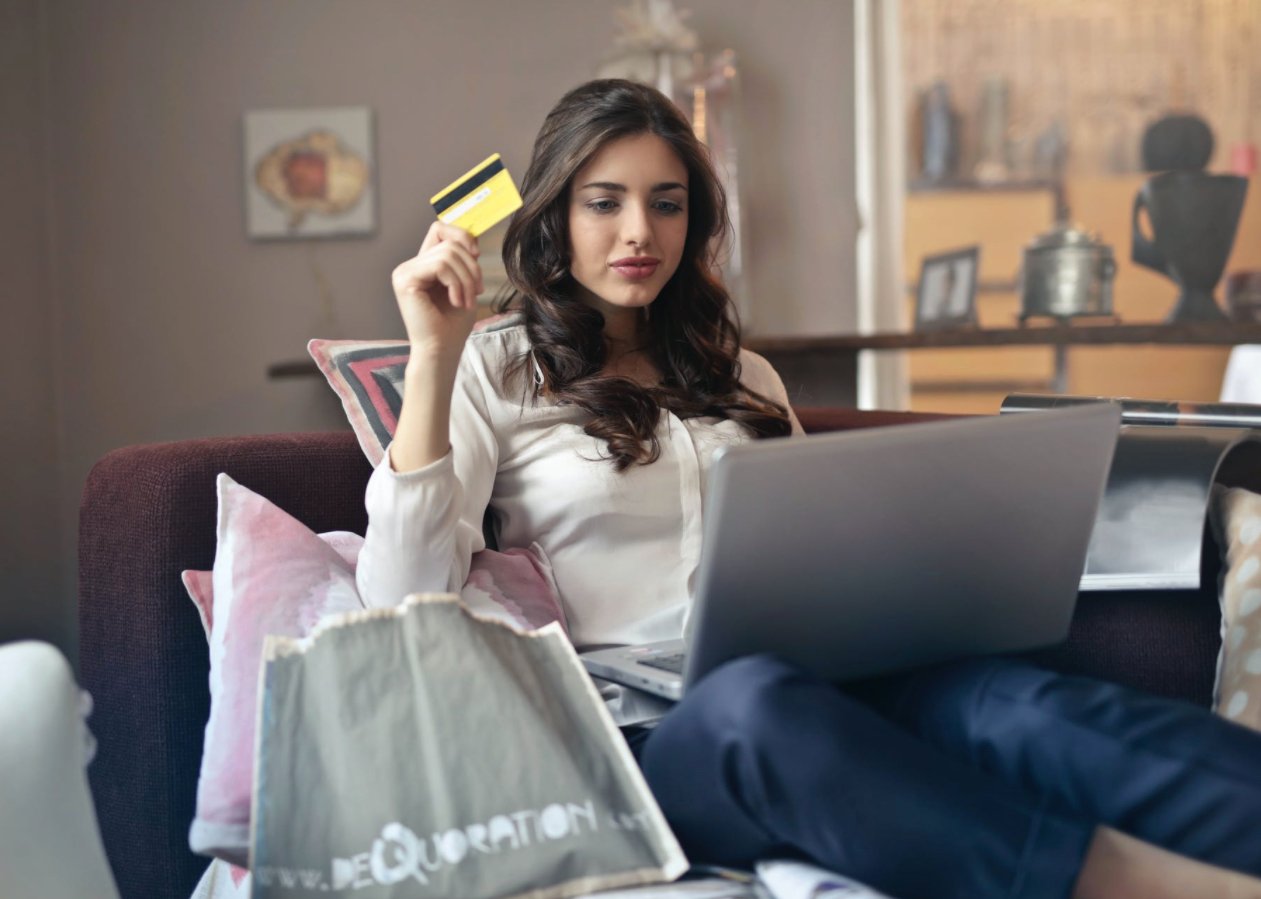 Everywhere you look, it seems that life in the time of COVID-19 has moved rapidly into the digital space. A few interesting indicators:
Online sales in the U.S. jumped nearly 50% from March to April. (CNBC)
Online grocery alone is up 139% since August 2019, and Instacart is suddenly the hottest app in the land.
Trolls World Tour shattered digital revenue records after foregoing theaters for a straight-to-streaming release.
Stock in the video conferencing platform Zoom has more than doubled in the past year. (If you bought back in 2019, congratulations.)
By many measures, everyday life has gone digital in rapid and extraordinary ways. And when combined with lingering health and safety concerns, we can imagine many of those changes will become more and more permanent.
And yet, recent weeks have also shown us images that reflect a different story– that of a society desperate to get away from their screens, get out, and do normal things again.
Protestors ignoring social distancing measures to demand states reopen. People flooding beaches in California and restaurant patios in Texas. At one hairstylist in Georgia, 150 customers showed up the first day it was allowed to reopen. Virus? What virus?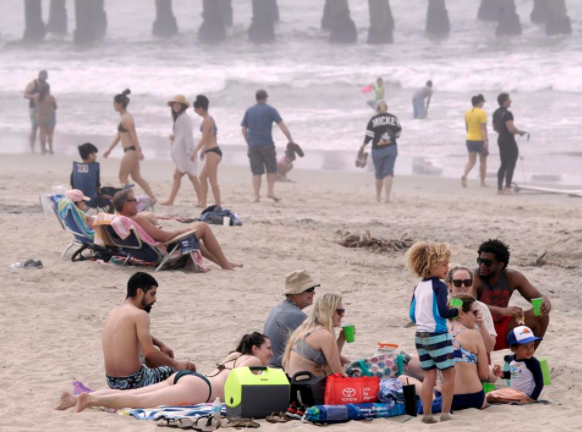 A beach in California after a partial re-opening. Not exactly digital-first behavior.
So, what can brands and marketers really expect going forward? Odds are it will vary not only from industry to industry, but also among different consumer groups. And it will resemble neither the return to normal some hope to see, nor the wholesale digital overhaul others envision.
Following are the key factors we believe will effect digital behavior after COVID-19, and what marketers should be thinking about now:
Digital shifts that were trending before COVID-19 will likely continue after COVID-19.
In the healthcare space, 2019 was already a banner year for telehealth brands providing select prescription services. Then the COVID-19 crisis came along, thrusting telehealth firmly into the mainstream.
Not only are patients seeking medical help from home like never before, the government has made telehealth a key component of the official pandemic response through targeted deregulation within the industry. Couple all that with high patient satisfaction rates, and it's fair to expect the rise of telehealth to continue far beyond the current situation.
Other digital trends that were well established are also likely to find themselves accelerated as a result of the pandemic, including online grocery shopping and the rapid rise of ghost kitchens in the dining category.
Ask yourself: were the digital solutions currently used by your customers being embraced by them before as well?
High investment digital changes are most likely to last.
The more people invest in a behavior change, the more likely they are to stick with it. This bodes well for brands like Peloton, which requires users to invest in a stationary bike and class subscriptions. As we discussed in our recent piece on consumer behavior change, the broader implications for the entire fitness industry are substantial.
The same holds true for investments in change that businesses themselves have made. Restaurants and grocers that have invested in curbside operations will have a vested interest in earning a return on them, so they will work to keep those revenue streams flowing. And businesses that have ponied up for digital services such as video conferencing and cloud storage will seek to maximize their ongoing usage as well, leading to long-term changes in how people work.
In Asia, brands have poured capital into "shop streaming," the region's hottest trend in retail, allowing shoppers to browse their favorite stores live from home. It's already a multi-billion dollar industry, and western brands have taken notice, with H&M launching its own version of the service.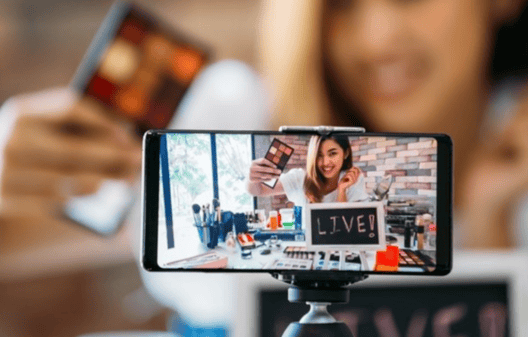 Although pent up demand is there for shopping, social distancing protocols will likely have a lingering effect on the in-store experience, giving shop streaming a potential leg up.
Ask yourself: how personally committed do you believe your customers are to digital behavior changes? For that matter, what about your people and your business?
Consumers will still have concerns over health and safety.
Here's where the great tension is found, between consumer needs for safety and the overwhelming desire to get the heck out of the house. It's up to brands to tilt this struggle back in their favor, and we've already discussed how retailers and restaurants might respond.
In the online travel space, Airbnb is trying to stay ahead of this tension by establishing a "cleaning protocol" for property hosts. It will include a 40-page manual detailing safety standards and recommend a 24-hour gap between visitors. The idea is to reassure everyone that Airbnb is taking their concerns seriously, and that travel with them is safe.
Indeed, Airbnb and similar digital travel brands could turn out to be key benefactors of immediate behavior changes, as research is showing that short-term demand for travel will be greatest for uncrowded drive destinations and rental properties where people can keep their distance. That behavior could also spell trouble for hoteliers, cruise lines, resorts, and airlines.
Ask yourself: what are you doing to address customer concerns and keep them engaged in ways that make the most sense for your brand?
Consumers will still crave real experiences.
While people may change the way they plan and book travel, it's clear that they still want to do it. According to EY, travel ranks among the top activities consumers intend to participate in once restrictions ease. And Skift reports that over half of all Americans plan to take a leisure trip within 3-6 months of a return to normal. Destinations, including our client friends at Port Aransas, are seeing a surge in inquiries about rentals and rooms.
Other high-ranking activities include dining out, clothes shopping, and general leisure activities. Among the in-person behaviors not ranked is banking, where the switch to digital experiences and solutions is likely to continue.
Ask yourself: is your brand in a position to capitalize on pent up customer demand for in-person experiences?
It's not just COVID-19. It's also the economy.
While new digital experiences are clearly having a lasting effect on how people shop and buy, you can't look at changes in consumer behavior solely through the digital lens. In the end, how they shop will be primarily shaped by one thing: their pocketbooks. Proactive brands must take into account the possibility of a prolonged economic downturn and the impact that will have on how their customers will behave (a topic we covered at length here).
Above all else, expect customers to shop where the real value is. If they find it through new digital solutions, those solutions will win. If, however, those digital experiences are rooted more in what's trendy versus what's of real value, it may be a long time before they catch on with skittish consumers.
Ask yourself: do your digital experiences address the underlying needs your customers will seek to fulfill?
So in the end, the question isn't how digital your brand should be post COVID-19. The real question is: how will your brand provide the greatest value moving forward?
Let's start building value for your customers, in the digital space and elsewhere. Contact Slingshot today.