Beyond the sale: keys to retaining online buyers
July 28, 2020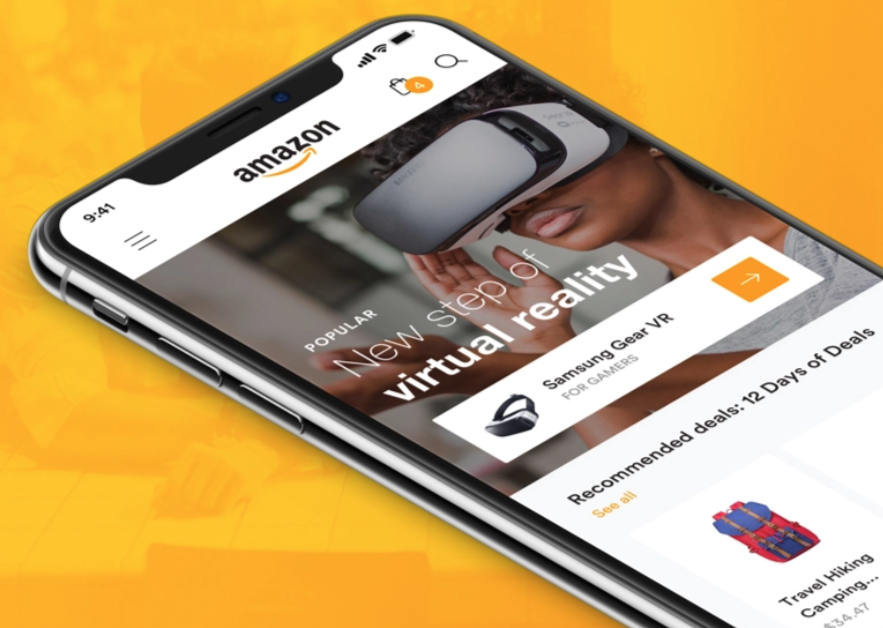 You don't need reams of research to understand what a unique year 2020 has been when it comes to consumer behavior. Millions of people stuck at home are now shopping online more than ever before. And in some cases, for products they've never bought before. All of which has led to a level of growth few would have predicted before the COVID-19 lockdown. By the second quarter of this year, e-commerce retail sales were up 24% year-over-year according to eMarketer. This at a time when overall retail sales have slumped by nearly the same amount.
For many brands, this surge has been driven not just by existing customers, but by a rise in new customers as well. All of which is leading marketers to ask two big questions as they plan for the future: Will it last? and How do we retain these new online buyers?
On the first question, all current indicators point to a resounding "yes." A recent study from PYMNTS revealed that online spending actually went up between April of this year and midsummer, even though brick and mortar retailers had by that time reopened. And eMarketer indicates that by the end of 2021, we will likely see online sales sustained at COVID lockdown levels on a permanent basis. In other words, the online consumer behavior we've witnessed this year is here to stay.
Leading to the second, and perhaps more important question for marketers: How do we retain all these new customers?
At Slingshot, we work with brands that have seen just this type of growth. Sales to e-commerce customers who have either never shopped online before or have never bought the brands' products before are both on the rise. The COVID-19 lockdown led to substantial changes in their behavior, altering buying habits and their product preferences alike.
That's a huge opportunity for growth. Here are the key steps marketers can take to ensure those new customers stay in the fold and keep coming back for more.
Be where they shop AND search.
Does it go without saying that retail brands need to have an effective Amazon strategy? It should, but we'll say it anyway. Nearly half of all first-time purchases take place on Amazon, and it leads all online marketplaces in that category by a country mile.
But it's not just about the purchase. Nearly half of all product searches today start on Amazon as well, which means that consumers use Amazon to research products as well as to buy them. Having an Amazon content strategy in place will ensure that you're reaching these early stage shoppers with the information they need to move further down the funnel towards conversion.
And even though that online retail strategy might start with Amazon, it doesn't end there. Over half of all Amazon shoppers also shop the number two online marketplace, Walmart.com, so it would be a mistake to forsake one for the other. The same is true for the other major online retail platforms, including Kroger for groceries, eBay, Wayfair, and Chewy for pet supplies.
Marketers should think of all these marketplaces as end-to-end platforms where customers may choose to confine the entire shopping experience– from initial search to final purchase– so long as they find what they're looking for. Make sure you're there to provide it.
Engage.
The brands that do the best job of retaining online customers do so by staying proactively engaged with them long after the sale. One of the best ways to maintain that relationship is with a dedicated email strategy that reaches out with regular, relevant product information.
These tactics should incentivize and reward deeper engagement. In many cases, the same content you use to reach potential customers can also be used to engage existing ones, by simply demonstrating the use and value of your offering. Of course, there are limits to how much you should attempt to engage your customers. As we discussed earlier in the year, email fatigue is real, so beware.
The bottom line is that your engagement tactics should provide the same value that your product itself does, by inspiring customers to find more and more great uses for it. And speaking of inspiration…
Inspire.
Many marketers see sales as the ultimate metric. But make sure you're not overlooking an even better indicator of long-term growth: usage. The more frequently customers use the product, the more value they'll derive from it, so inspiring usage is the key to getting new customers back for more.
Inspiration can come in many forms, including tips and tricks, recipes, expert advice, user generated content, and anything else that'll get your product off the shelves and into their hands. It will likely require a multi-channel approach that not only includes e-commerce platforms, but also YouTube, your social media footprint, and your website as well. Inspirational content should also be sharable in nature, allowing your customers to advocate on your behalf.
Personalize.
According to Accenture, 93% of consumers are more likely to buy from companies who provide a personalized experience, so much so that nearly all of them are happy to share their data in order to get it.
Personalization can begin long before the customer is ready to purchase again, with remarketing that keeps the brand top of mind. A dynamically optimized homepage based on their shopping history will also go a long way to creating a more personalized experience. And be sure to work personalization into your engagement strategy, with special offerings for birthdays, anniversaries, and more.
You can build an even more personalized experience through the use of quizzes or simple Q&A's that help you really get to know their preferences. Just a few questions about their tastes or sensibilities can bridge the gap between online customers and their next purchase. It will also make customers feel valued, which leads to greater loyalty.
Simplify.
One of our digital strategy mantras at Slingshot is "friction kills conversion." A recent study by Oberlo looked into some of this friction, exploring why people abandon their online shopping carts. Among the findings: unexpected shipping costs, long delivery times, and redundant data entry such as having to fill out the same form more than once.
Make killing friction your top priority. Marketers should work to reduce the number of clicks and other barriers between a shopper and a purchase. Amazon Prime is the gold standard in this department, but as we've seen above, there is plenty the brand can do to grease the skids as well. With each point of friction eliminated, brands can expect to see measurable growth in conversions.
The shift to online sales will by all measures be a lasting one for many brands. Marketers working across all categories need to begin developing their strategies to ensure their products are represented along all phases of the online consumer journey.
Each day at Slingshot, we help our clients do what's needed to retain their hard-earned customers. What can we do for you? Contact us today to find out.
Check out more marketing insights below on how to navigate the uncertainties facing today's brands.