It's okay to run pre-COVID messaging again. However...
August 26, 2020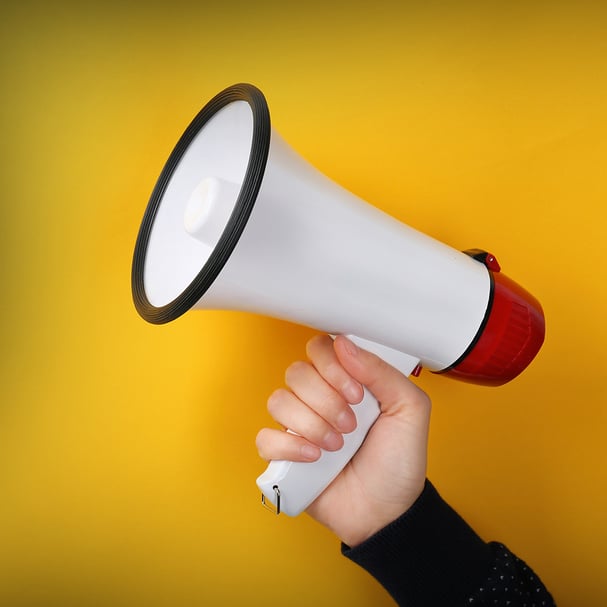 It's impossible to say how many just-produced campaigns were suddenly put on hold back in March when the COVID-19 crisis hit. Millions of dollars worth of produced creative was placed on the shelf while brands figured out the correct path forward.
And it was wise for them to do so. The immediate change to everyday life was unprecedented. Consumers were scared. They hoarded toilet paper and stocked their shelves and freezers with enough food to last until summer. Jobs were lost and parents morphed into homeschool teachers. Consumer behavior changed overnight, and in many ways, permanently. As such, the message of the moment needed to change as well.
But that was then. Turn on your TV or open your web browser today, and you'll notice something all together different, something that looks almost, dare we say, normal.
What you're seeing is many brands dusting off that pre-COVID messaging and getting it back into rotation, even as others have produced entirely new, post-COVID campaigns.
Among the more visible pre-COVID campaigns is State Farm's "Jake from State Farm." The campaign actually launched in February, but many of the ads have only begun running in the last couple months. No masks, no social distancing. Just Jake out there saving the day.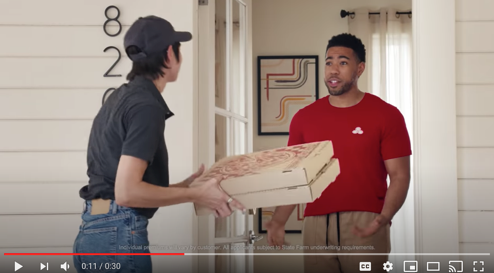 And State Farm isn't alone. Among the insurance giants, GEICO, Progressive, and Liberty Mutual are all back on the air with ads that look nothing like the COVID-influenced messages that dominated the first half of the year.
All of which begs the question: Is it okay to run campaigns that were produced before the pandemic? The short answer is yes. But there are a few caveats to consider as well. Let's explore.
Consumers crave normalcy
Here's one thing that can unite everyone in America right now: we're all sick of COVID-19. "COVID fatigue" has set in big time, and messages that are able to convey a sense of normalcy are fast becoming more and more welcome out there.
Your customers likely know by now that you've "got their backs," that "you're here for them," and that "we're all in this together." Now is a great time to demonstrate that you care not only about their health, but their overwhelming desire for normalcy as well. They want to see the light at the end of the tunnel, and you can help provide it.
Mix it up
Messaging to address the COVID situation might still be important, but that doesn't mean it's the only message you should put out there. It's not an either/or situation. Consider a rotation of placements to tell the complete story of your brand right now. Things are different, AND they are also getting back to normal. Feel free to demonstrate both sides of this.
Also remember that you have a wide footprint at your disposal for delegating different messages at different times and across different channels.
With the economy down and uncertainty looming, people are deal shopping, so lead with the most relevant value proposition you can. Keep your broader, high-level paid placements as salient as possible to drive traffic, then carve out space in your owned channels like the website and social media to dive deeper into things like COVID safety protocols. That way you're able to incite consumer engagement while also reassuring potential customers about their secondary concerns.
Have fun with change
When the COVID lockdown unfolded, some brands responded by poking fun in a relatable way at the disruptions that were happening to everyday life. Anyone living through daily Zoom meetings, for example, could relate to spots featuring Flo and her team at Progressive attempting to do the same.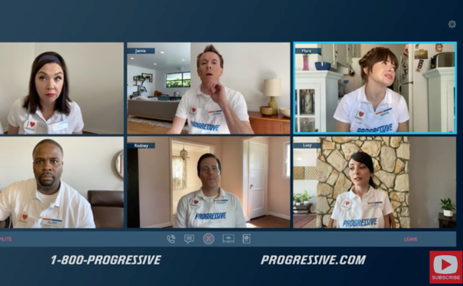 More recently, even as KFC has gotten back to a more normal routine, they've made one large exception in overseas markets: they're dropping the iconic "finger licking good" tagline. As the brand's Global CMO explained in a statement, it's a hard line to justify using at a time when officials are telling everyone to keep their hands away from their faces. And rather than just making the change, they're having fun with the disruption as a way to grab a little attention in the process.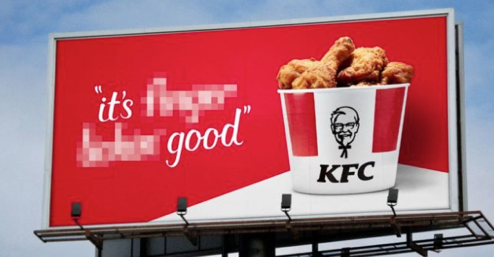 Mind the in-store experience
Where brands do need to take extra care is when it comes to their in-store or person-to-person customer experiences. Avoid using pre-COVID footage of unmasked customers and employees getting up close and personal in your brick and mortar operations, for example. In-store experiences continue to be the principal concern of consumers leery of shopping the old fashioned way, so if possible, consider producing creative that demonstrates how you've addressed this. Otherwise, remove such imagery all together and replace it with something else.
Bottom line: If the customer experience has changed, make sure you reflect it.
Promote what sells today, not yesterday
Speaking of "something else," that could be exactly what your customers are looking for. Priorities have changed since the beginning of the year, and those old calls-to-action may not resonate anymore. So if you are going to run previously produced material, make sure it still connects in a way that moves the needle for your brand. For example, a few bucks off a large pizza may not hold as much appeal right now as free, contactless delivery.
We know from our own research that leisure travelers are making choices today based on a whole different set of criteria compared to life before coronavirus. In order for a travel brand to drive business, they need to revise their standard messages to best reflect that.
For a look at how this approach led to a successful re-launch campaign for our client Port Aransas Tourism, click here.
In the end, it's less about the message you produced before COVID-19 and more about your customers' needs now. How have they changed, and do you have the right message to address them? If the answer is yes, then there's no reason why you can't make the most out of that unused, pre-COVID creative.
For insights into how to bring more normalcy to your marketing initiatives, contact Slingshot today.
Check out more marketing insights below on how to navigate the uncertainties facing today's brands.