The growth (and growing pains) of influencer marketing
June 4, 2020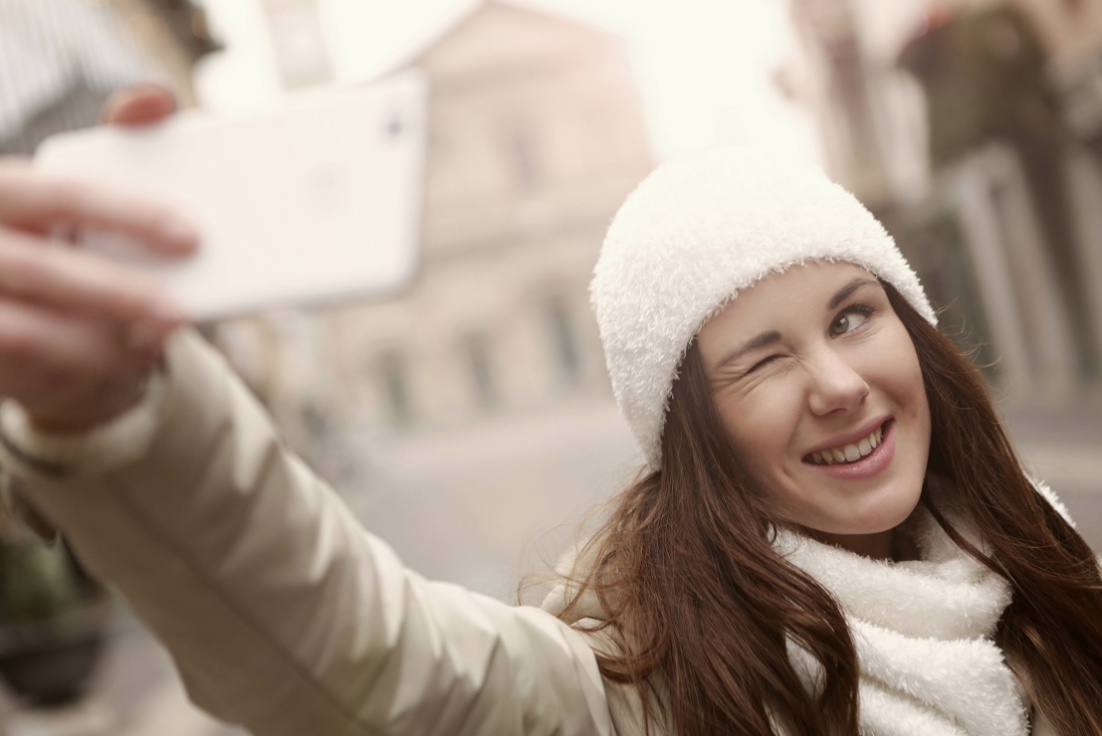 In late April of this year, popular TikTok influencer ROMINA created a short video where she appeared to magically change appearance while wiping down her bathroom mirror. It was cute and clever, and within a month the "wipeitdown" hashtag had over 460 million views. Thousands of other TikTok users posted similar videos, and ROMINA posted another of her own– announcing her 10 millionth TikTok follower.
There's no question that influencers continue to flex their muscles when it comes to online consumer engagement, and judging from the Wipe It Down Challenge, it's one aspect of digital marketing that has stood up to the test of COVID-19.
By some measures, influencer marketing has fared better than other channels through the first half of 2020. In a Linqia study conducted this spring, nearly seven in ten marketers acknowledged that they had reduced their digital budgets during the COVID-19 lockdown. Yet among those same marketers, fewer than half said that this also included their influencer budgets.
That's still a steep drop in revenue, and many in the influencing business are feeling the pinch. Knowing the importance of influencers to its own model, Instagram has opened up new revenue streams for influencers, including allowing ads on IGTV, with half of the revenue going straight to the influencers posting videos there.
The pandemic has managed to shine a light into some of the not-so-sunny corners of the influencer marketing world. With over 90% of brands still seeing influencers as a key component of the marketing mix, it's important that we have a clear picture of that world and its potential as we emerge from the COVID-19 lockdown.
Here are some of the key trends we've observed in the world of social media influencers.
COVID-19 will have the greatest impact on micro-influencers.
The media loves to marvel at the ridiculous money top influencers earn. Small wonder, considering that Kylie Jenner pockets a whopping $1.2 million per sponsored Instagram post.
The reality of influencer earnings, however, is somewhat less sexy. According to one recent study of social media influencers, the average annual profit taken in is just over $6,000. On top of that, a full 35% report either breaking even or actually losing money for their efforts.
These are the same micro-influencers that many brands prefer to engage with, since they often represent clearly defined niches and can be much easier to manage than the big players. But with so many barely scraping out a living prior to COVID-19, we can expect a large number to call it quits as the year progresses. This will likely lead to a consolidation of sorts within the landscape, with followers gravitating to an ever-shrinking pool of influencers that best match their own interests.
Influencer survival will vary by industry.
With so many influencers bound to specific categories, their success will be largely determined by how quickly consumers return to those industries. Personal fitness influencers, for example, have continued to fare well through the COVID lockdown as their legions of fans seek out ways to stay in shape while stuck at home. And these deepened relationships are likely to last long after the stay-at-home orders do. The same might also be said for food influencers who have focused on providing at-home cooking solutions.
Influencers in the travel space, however, may have a tougher road ahead. This is especially true for people who specialize in business and international travel. The bottom line is that influencers are only as effective as the size of the relevant audiences they can reach. Until business and overseas travel start to rebound, this will be a challenging space for influencers to work within.
Here comes TikTok.
Instagram and YouTube have long dominated the influencer space, and while that's still true today, emerging platforms have entered into the picture to heat up the competition. TikTok in particular appears to be gaining real steam as it vies for the same consumer eyeballs. And by most measures, TikTok's gains translate directly into Instagram's losses.
For many, the unabashed lavishness –and questionably realistic– lifestyles peddled by some Instagram influencers in recent years feel out of place in a time of job loss and cultural uncertainty. Just ask Kristin Cavallari, whose famously tone deaf Bahamas beach pics in the thick of the COVID lockdown drew widespread scorn.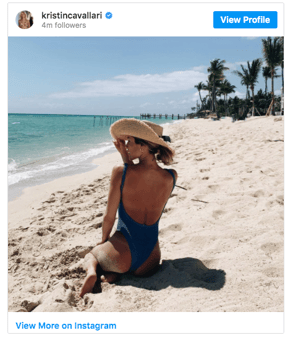 TikTok, by comparison, has carved out a position as a platform for more authentic experiences, where users feel more personally connected to the people who influence them. This was exemplified by the Wipe Down Challenge, with user and influencers alike all taking part.
While TikTok still only boasts a fraction of the total influencer market compared to Instagram, we can expect its importance to marketers to accelerate rapidly in the months ahead.
Is the future of influencer marketing one-to-one?
Why just be one of millions of followers when you can have a one-to-one experience with the influencer you love? Following on the heels of TikTok's more personal approach is another young but rapidly growing platform: Cameo. It's not a true social media site, but rather a marketplace where users can choose from among a growing list of celebrities, sports figures, and other persons of interest, then pay a fee to have those people deliver a personal message to them via cell phone video.
Want Cedric the Entertainer to wish your kid a happy birthday? For $150, you've got it, with Cameo getting 25% of the transaction. Sales have exploded in 2020, and Cameo is on track to bring in over $100 million in revenue by year-end.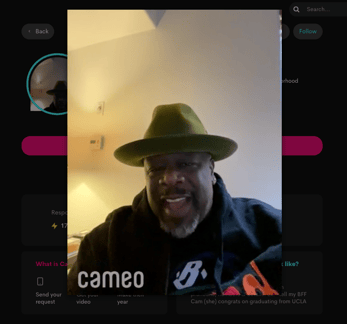 While it's too early to determine Cameo's direct impact on influencer marketing at this stage, it's worth watching, as more people continue to gravitate towards one-to-one interactions with the influencers that matter most to them.
Beware the pitfalls of politics.
Opinions are like Instagram accounts. Everybody has one. Just as influencers have been dinged for not knowing how to strike the right tone, they've also taken heat for not knowing when to stay quiet. Popular influencers have seen sponsors and users vanish overnight after using their platforms to spout off on everything from race relations to coronavirus conspiracy theories.
With such large audiences, it can be easy to forget that one's expertize in hair color or body-building does not translate to the political hot potato of the moment. This trend has revealed itself anew in recent weeks on Instagram, with a handful of well-known fashion influencers suddenly sharing support for the controversial online political movement QAnon.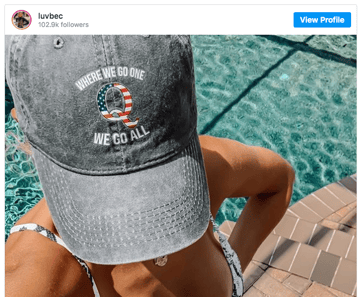 No brand seeking to reach wide, diverse audiences wants their sponsored posts mixed in with politically-charged rhetoric or half-baked conspiracies. But for some influencers, the temptation is simply too great not to wade into these waters, which leads to perhaps the greatest challenge of all for brands when it comes to influencer marketing: predictability. Marketers value it, and some influencers don't demonstrate enough of it. It's up to the influencers themselves to recognize the line between harmless personal reflection and displays of genuine divisiveness.
That's not to say that influencers can't play a deeper, more meaningful role in the lives of the people they reach. Those influencers who are able create the authentic, personal experiences their audiences are seeking are the ones most likely to stay relevant and vital for brands well into the future.
Questions about the role influencers should play in your post COVID marketing mix? At Slingshot, we're ready to help.
See more marketing insights below on how to navigate your brand through the COVID-19 Crisis: