Consumer survey: health and wellness behavior post COVID-19 lockdown
June 26, 2020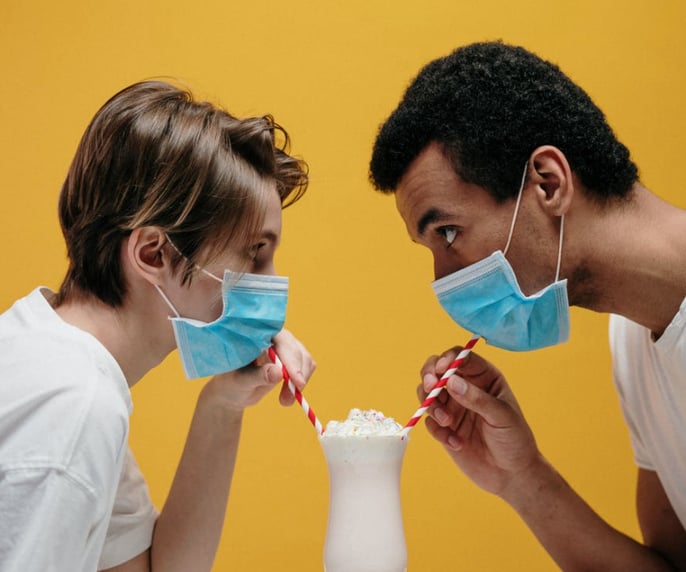 Our Takeaway: While health and wellness brands can expect significant long-term shifts in consumer behavior as we emerge from the COVID-19 pandemic, not all sectors will move as fast as others.
Marketers in just about every industry have seen changes in how consumers engage with their brands in the wake of the COVID-19 pandemic– a highly fluid situation that is still unfolding even as states reopen for business. Health and wellness brand marketers are no exception. Indeed, brands in this space are likely to see some of the more long-lasting changes in consumer behavior. And though we're hardly out of the woods as it relates to COVID-19, we can begin to track this evolution in consumer sentiment.
If there's any silver lining as it relates to the health and wellness space, it's that consumers are overwhelmingly more engaged with their health than they were prior to the pandemic– almost 80% claiming as much according to our latest consumer survey.* That's great news for health and wellness brands looking to grow top-of-mind awareness among broader audiences
Our survey also tracked the way attitudes are shifting in regards to how people use and consume health and wellness products. Here are the key findings:
1. Telehealth continues to win big.
As we've discussed in other posts, the telemedicine revolution is here to stay, and the COVID-19 pandemic has only served to solidify this trend. What was already on an accelerated growth curve can now expect far more rapid adoption rates.

Healthcare providers were already investing heavily in the customer experience of these platforms prior to the COVID-19 outbreak, so they were able to avoid some of the growing pains that were felt in other sectors, such as online grocery. In this regard the timing couldn't have been better, as they were prepared for the millions of new patients forced to stay home and seek alternative solutions to medical treatment.
With high customer satisfaction rates among users, we can expect telemedicine to continue its surge into mainstream consumer healthcare.
2. Home exercise solutions are in.
Just as people were unable to visit the doctor, they were also unable to get to the gym, with many of those long-time gym goers turning to home exercise solutions. And much like with telemedicine, the home exercise industry was ready to embrace them. As a result, many people have remained unsure of returning to brick and mortar gyms as states have struggled with how best to reopen.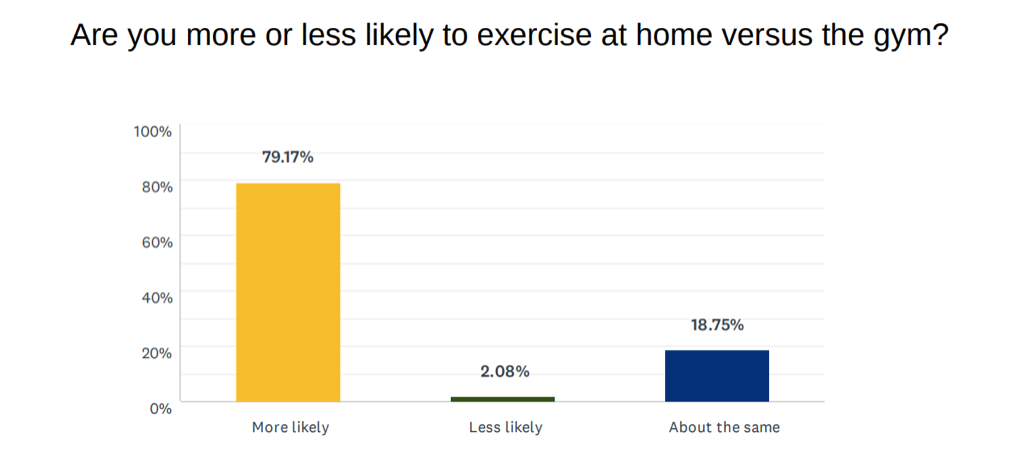 The home exercise industry has reacted aggressively, with brands like Peloton, Nordic Track, and iFit boosting awareness efforts and seeing explosive growth. With the investment required by consumers, there's a stickiness to these platforms that doesn't exist with a monthly gym membership. Meanwhile, legacy brick and mortar brands like 24 Hour Fitness and Gold's Gym are facing serious financial hardships.
3. People are rethinking their relationships with food.
This could be more of an indirect result of the COVID-19 lockdown. Millions of Americans spent the spring stuck at home with lots of time to kill, and many chose to kill that time in the kitchen. They explored new cuisines and new recipes. They ate their favorite comfort foods with abandon. They fretted about food safety. And as some saw themselves packing on what has come to be known as the "COVID nineteen," many also began to reassess their overall relationship with food.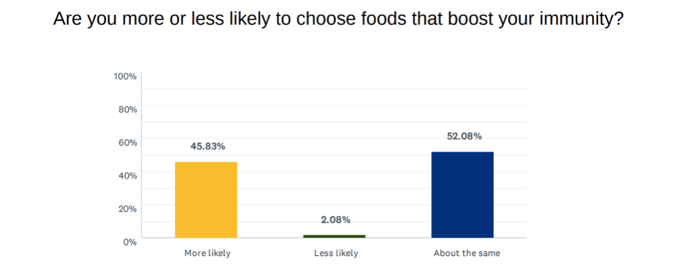 As a result, roughly four in ten people are more inclined than before to shop for natural or organic foods, while nearly half intend to place more emphasis on foods that boost the immune system. Both of these figures suggests that foods once considered niche are rapidly becoming more mainstream, and food producers and sellers of all types should take notice.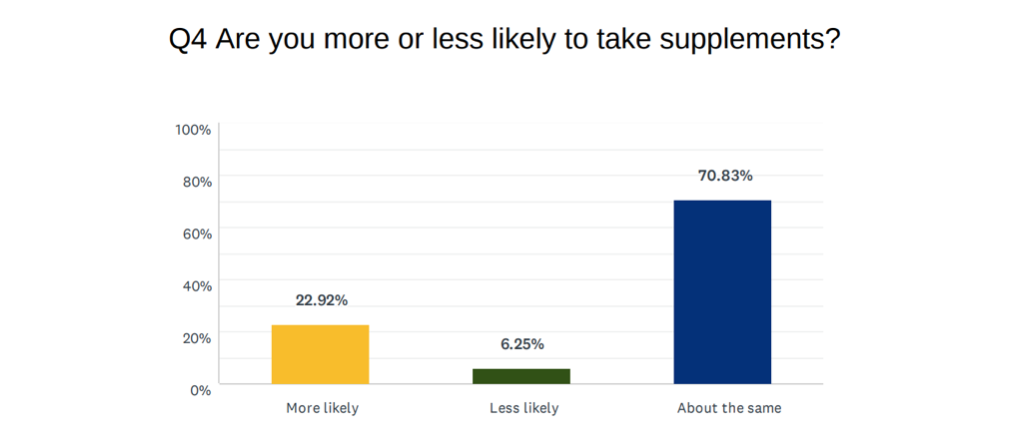 And while not as significant as the shift in food behavior, vitamin brands should note that a full 22% of respondents intend to take more supplements moving forward. Another sign that more people are equating good self care to good healthcare.
4. Smart devices serve more healthy purposes.
Are you using your smart phone or a wearable device to track your health more than you did pre-COVID? If so, you're aligned with 35% of consumers out there.

While these numbers are good news for both device manufacturers and health and wellness app developers, they do come with a few strings attached. As we've pointed out elsewhere in this content series, adoption rates tend to be higher among the very young and older segments, while cash strapped Millennials appear less inclined to throw more money at their devices.
5. Seeking answers online? Yes. Through social media? Maybe.
Social media has certainly seen its share of the spotlight during the pandemic, and much of the coverage has ranged from the polarizing (Twitter) to the downright negative (Facebook). At the same time, the lockdown caused a major spike in social media usage, with engagement rates up over 60% according to Kantar.
This has led to a couple of interesting outcomes. One has been a general sense of fatigue as people have come to feel the limits of what prolonged social media use gains them. Another has been a reckoning of sorts with regards to just how reliable social media is as a source of information.
Indeed, we see a sort polarization creeping in, with about as many people intending to use social media less as a source for health and wellness information as those who intend to use it more.

Far less encouraging is the news for social media influencers, who have largely struggled to adapt to the moment and find their voices in people's lives during a time of crisis. Around half of respondents say they plan to spend less time engaged with influencers, while only a scant 8% of consumers intend to seek them out more.
None of this means people don't intend to use online resources to seek out health and wellness information. To the contrary, over half intend to spend more time doing just that. But these results to point to the potential for health and wellness brands to rethink how and where they choose to deliver information to their customers moving forward.
As the COVID-19 situation continues to unfold and further shape people's lives, health and wellness brands should continue to actively watch as consumers respond. The habits they form today may very well last far into the future.
For more on how the health and wellness team at Slingshot can connect your brand with the customers it needs to grow, reach out today.
*Methodology: Slingshot's Health and Wellness survey was fielded online between June 16-22, 2020, with adult panelists across multiple age groups, ethnicities, income levels, and residential locations in the U.S.A. and Europe.