Two Pillars for Aging-in-Place. Safely.
November 9, 2021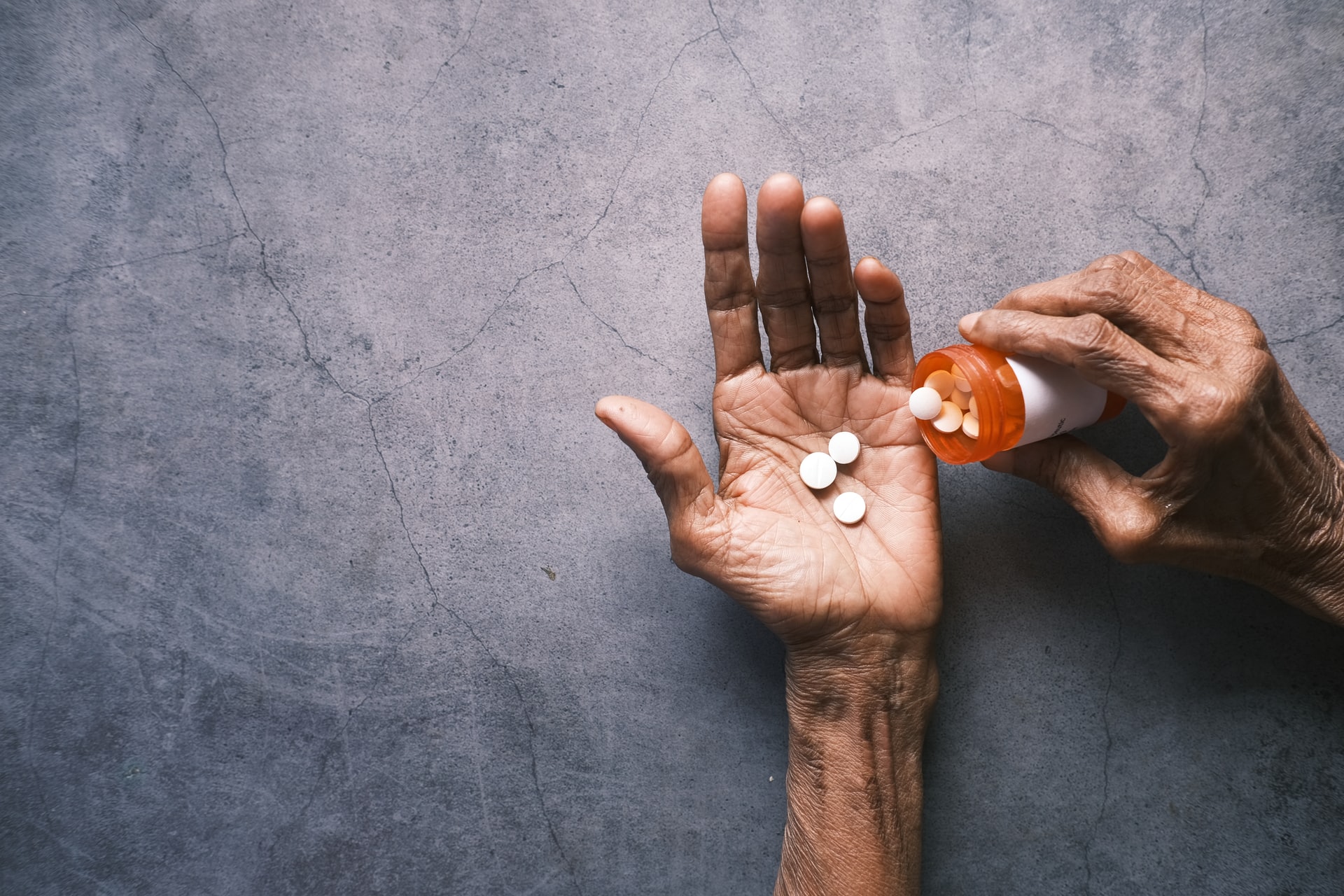 We mentioned in a previous article a major senior living operator had once told us there are four areas where senior living communities outperform aging-in-place:
Ensuring proper nutrition
Personal safety and fall prevention
Medication management
Socialization.
Having discussed the areas of nutrition and socialization in that earlier article, we turn our attention to the other two areas: personal safety and medication management.
Probably the biggest concern felt by adult children of seniors who have chosen to age-in-place is their parents' safety. And with good reason!
The Problem of Falling
According to the CDC, 3-million older people are treated in emergency departments for fall injuries each year. Such falls are the cause of more than 95% of all hip fractures. And it's not just hip fractures – other bones, like wrist, arm and ankle can be damaged. And whether the fall results in injury or not, many people who fall become afraid of falling. This fear can cause a person to cut down on everyday activities. When people are less active, they become weaker and this increases their chances of falling – not to mention tamping down their overall quality-of-life.
And most of these falls occur in the home.
Then, There's Overmedication
Every day, 750 Americans, 65+, are hospitalized due to serious side effects from one or more medications. This isn't surprising, considering more than 40% of older adults take five or more prescription medications a day, a three-fold increase from twenty years ago. And nearly 20% take ten or more drugs daily. Add in over-the-counter drugs and supplements, it is not unusual for some seniors to be on more than two dozen medications!
Whether a senior actually needs double-digit daily drugs or not, there is risk of adverse drug interactions and potential side effects due to the cumulative impact of the mixing of drugs, when multiple specialists do not coordinate pharmaceutical prescriptions. And as the number of an individual's different prescriptions increases, the chances of losing track of the administration of those prescriptions increase as well.
The Marketing Opportunity
There are a variety of products that can help ensure that older adults who choose to age-in-place remain safe, either proactively or reactively. Minimally-invasive in-home monitoring systems allow an adult child or caregiver to keep tabs on a loved one's wellbeing without prying into that loved one's activities or affairs. And there are a myriad of medical alert monitors – many with fall alert capabilities – that will notify the caregiver, when there might be a problem.
There are also a number of medication management products and services, ranging from med reminders to tracking tools to compliance services that can keep overmedication in check.
We are not aware of any single product that provides a solution for both the home safety issues and the overmedication issues. But, you can bet there will be an affordable way to deliver on this – and soon. For the near term, home care services are providing – and will continue to provide – support in these areas. But the home care solution is limited by the availability of caretakers and the amount of time a caretaker can commit to each client, not to mention affordability of those services. Home care providers generally cannot deliver affordable 24/7 support, and most elderly age-in-place residents don't want a caretaker continually hovering over them at all times in the first place!
Hence, the ultimate solution will have to come in a product or service that combines automated personal safety support in the home with an informed prescription management system that tracks and manages the dispensing of medication, and ensures various prescriptions from various physicians do not cause adverse reactions.
This kind of tool will be a logical step for tech being designed into smart homes to aid aging adults who age in place. It will provide those residents physical and prescription safety while not intruding into their lives. Furthermore, it will reduce the amount of time required of paid and unpaid caregivers to perform these functions, freeing them up to perform other duties.
Greater safety. Lower caregiving demands. More independence for age-in-place seniors. Sounds like a win-win for everybody. You can bet it is coming soon!