Senior Tech Use After COVID-19
March 15, 2021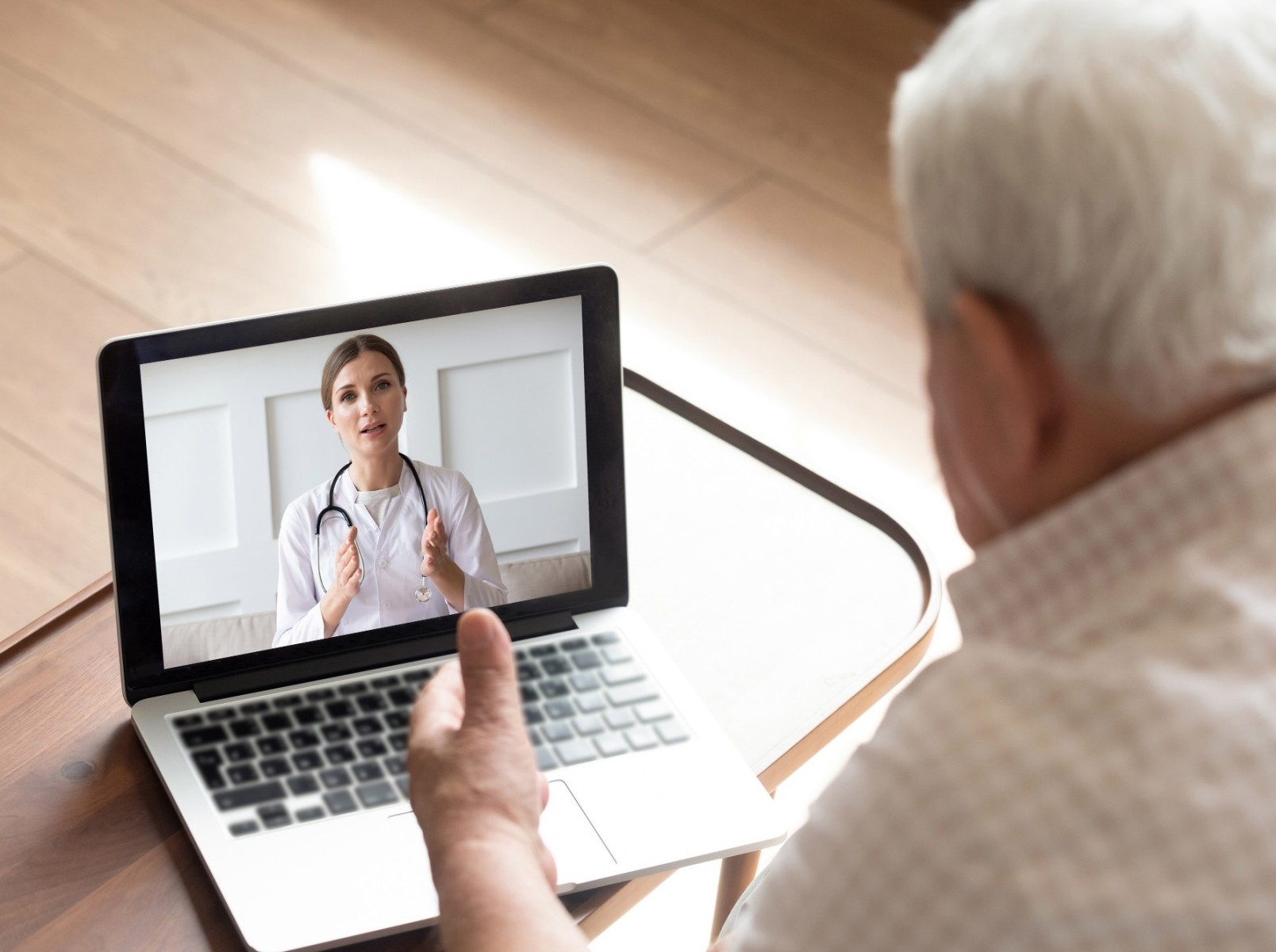 How and what we advertise to seniors will be different, thanks to COVID-19.
Conventional wisdom has historically dictated that best ways to deliver marketing communications targeting older adults is via traditional media, because the 65+ group looked to television, newspaper and radio before going to the internet for news and other programming.
Furthermore, it should not come as a surprise that the senior cohort has historically lagged behind younger demographic groups in its adoption of new technologies. This has certainly been the case as it relates to communications technology. For example, according to recent Pew Research, only 67% of adults 65+ have internet access. That compares to 90% of all adults. Just 42% own and use smartphones versus 77% of all adults. Older adults are simply more comfortable with the communications technologies they have grown used to.
Given their reticence to adopt new communications technology, seniors have understandably shied away from social media. Less than half of all Boomers participate with social media, and their social media participation growth had nearly ceased. As recently as 2019, Pew Research had pegged adults 65+ using Facebook at 46% as compared to Total U.S. adults at 69%. YouTube usage difference were even greater: adults 65+ at 38% versus Total U.S. adults at 73%. This gap broadens further where other social media channels are used.
That's All Changing
That was all before COVID-19 and sheltering-in-place. Social isolation caused by quarantines and shelter-in-place orders has forced the older cohort to consider and use newer technologies to communicate with family and friends – platforms like FaceTime, Zoom and more. While it is too early to measure, it's a good bet that now seniors have successfully mastered these technologies, they are not going revert back to old habits. Increased social media activity by seniors should follow, as well.
Other new technologies that aid seniors' abilities to remain in their own homes as they age have also enjoyed a boost from COVID-19-imposed seclusion. Demand for non-invasive monitoring systems that allow adult children to know their aging parents are well will grow, as fresh recollection of the chaos created for in-home caregiving during the pandemic will move those adult children to invest in such products. The need for new technologies to help senior living communities better serve and care for their residents has also been highlighted as a result of COVID-19 resident lockdowns. Operators will have no choice but to invest in these technologies in order to stay viable and competitive.
Many recent lifestyle changes responding to COVID-19 are likely to continue after the pandemic risks subside. Consensus from the 2021 Consumer Electronics Show suggests four broad changes that will remain:
Telehealth is here to stay – even for tech-challenged seniors. They have seen that the quality of their healthcare has not declined as a result of telehealth. At the same time, they are spending less time sitting in physician waiting rooms. Ultimately, telehealth is making the health care experience better for seniors!
The highly contagious nature of Coronavirus has driven the development of new ways to ensure cleanliness and better hygiene. New hygiene-enhancing products like touchless appliances, automated lighting, shades and door locks – not to mention other AI-driven technologies employed in the home – have been and are being developed and introduced.
Digital assistants are becoming more commonplace and are making homes smarter. As they have been shut in their homes for extended times, seniors are recognizing how digital assistants and other technologies can make their lifestyles easier and more convenient at home.
In addition to telehealth, new products that support in-home healthcare are exploding onto the market. They not only aid a senior who desires to age-in-place, they are, too, making the whole healthcare experience better.
Needless to say, there will be more technologies that soar as they demonstrate the benefits they deliver to the senior market. And more opportunities to sell the wealthiest cohort in the history of marketing.
What Does This Mean for Advertisers?
Primary takeaways are that marketers need to shed their biases about advertising to seniors. COVID-19 forced new communications technologies on the 65+ crowd and they'll continue using them – just like younger cohorts. And there are new tech products and services that need to be introduced and promoted to seniors. In short, there is a whole realm of new opportunities for marketers to reach and sell seniors – just like they do with younger cohorts.
This doesn't mean the silver market will abandon traditional media and traditional products that offer qualities with which they are familiar (and like). Marketers shouldn't abandon those media, either. Ultimately, marketers targeting seniors now enjoy more opportunities to sell them and a greater arsenal of weapons to deliver their selling messages to this highly desirable audience.
For more on this topic, click below for a recent from Porch where Circa 46 was featured.