Boomer travel: Targeting the 'most valuable generation'
May 3, 2020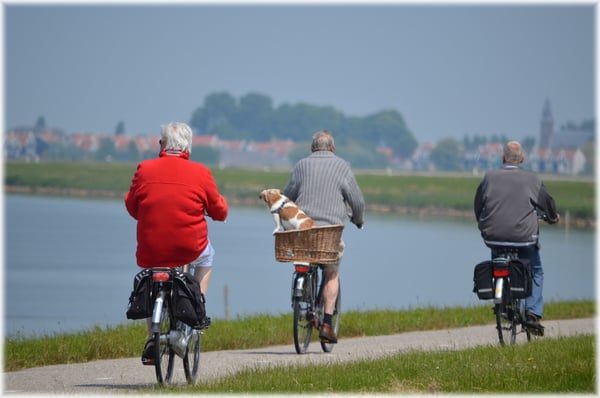 In this special contribution, Paul Flowers, President of Circa 46., continues his exploration into what makes Baby Boomers such vital and lucrative targets for most any leisure travel brand or destination.
Consider this: if American seniors were a country, they would constitute the world's third largest economy – behind the U.S. and China, but ahead of India and Japan. Described as "the most valuable generation in the history of marketing" by A.C. Nielsen, the senior cohort is where the money is–responsible for 50% of all consumer spending and controlling more than 70% of total U.S. net worth.
These realities carry over to the travel industry. Seniors make up roughly 20% of the population but account for 80% of travel spending, including:
31% of all leisure travel vacations
80% of all luxury travel
72% of all RV trips
70% of all cruise passengers
Boomers spend $150-billion annually on travel, and will take 4-5 leisure trips in 2019. In another recent blog post, we touched on the impact Boomers have on luxury travel. But there's more to the story. Here are three more things to consider to help you woo this affluent demographic:
The Boomer "Bucket List"
38% of Baby Boomers say they intend to travel to strike something off their "bucket list" in 2019. According to U.S. News & World Report, that bucket list usually consists of multiple items (eight on average) that might include:
Places they've dreamed about visiting
Adventures they've wanted to experience
Educational opportunities that stimulate their minds
The point is, Boomer travelers want adventure and/or stimulation.
Anytime Is a Good Time for Travel
Seniors generally have more free time than any other cohort – especially those who are retired – making them a great target for leisure travel during the industry's slower months. For example, January is an especially popular travel month for seniors. Focus on those slower months, offering discounted travel deals to encourage them to take a trip.
Half the Fun Is in the Planning
Whether planning personalized travel or selecting the right tour, seniors are well read and well researched, having spent weeks – and maybe months – planning a vacation. In AARP's "2019 Boomer Travel Trends" research study, 31% of respondents had already booked their 2019 travel, while another 41% reported that they were actively in the planning process.
Seniors love reading about travel and are more likely to request, read and respond to travel collateral. That includes travel magazines, direct mail and catalogs. This is consistent with senior behavior related to almost any advertising. They prefer hardcopy over digital communication. However, don't dismiss online. TripAdvisor's "TripBarometer Travel Trends" study shows that 55% of Boomers take online reviews into consideration when planning a vacation. Furthermore, 84% have purchased travel online.
The Boomer generation is the first generation that did not see travel as a luxury. They are in a place in life where they prefer spending on experiences more than spending on goods – and they have the resources to do so. Don't discount the potential of the senior cohort.