The evolution of destination marketing (Part I)
April 9, 2019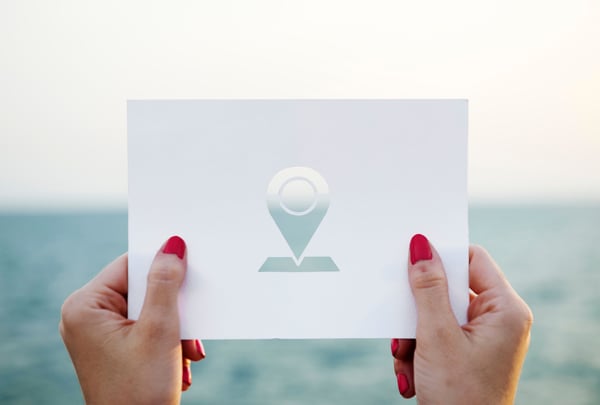 In the first part of our series on the evolution of destination marketing, we take a high level look at the impact of technology in driving change across the industry.
Looking back ten or fifteen years, today's destination marketer might be forgiven for feeling nostalgic for simpler days. Once upon a time, success was a simple measure of how well DMO or CVB attracted tourists and filled hotel beds or convention halls. The media landscape was simpler as well. Produce a few slick brochures, build a long direct mail list, and air commercials that served as thirty-second greatest hits compilations, then wait for the results.
It goes without saying that the world has changed since then. What's so surprising is how many DMO's still operate by the old rules. They do so at the expense of building meaningful connections with today's traveling consumers where they live in the digital space. A failure to adapt also prevents destination marketers from building the organizational and technological structures needed to generate sustained growth over the long haul.
The know that change is real. They know they need to adapt in order to succeed. The big question is how?
This is a big topic, and there's no way to do it justice with a single blog post. So consider this the jumping off point for a comprehensive, ongoing exploration of this subject in the months ahead.
With that in mind, here are three realities any destination marketer needs to acknowledge as they plan for growth now and in the years to come, plus key takeaways for how to respond.
1. The digital landscape has changed
It all starts here. The digitization of the end-to-end travel experience has created a ripple effect that has impacted most every aspect of modern destination marketing. And it starts with travelers themselves—how they plan and book, the tools they use, and the content they consume that most influences their decisions.
But beyond visitor outreach, technology has opened the door for marketers to think about themselves in whole new ways as well. At the Digital Tourism Think Tank, folks even go so far as to suggest rethinking the model entirely, transforming from DMO to DXO-- Destination Experience Organization. Given the irreversible rise of experiential travel, there's a great deal of merit to this way of thinking.
Takeaway:
Today's DMO needs to consider an integrated digital shift across all channels. Start by taking a 360-degree view of the digital footprint, from everything that touches the consumer to the tools you use to create stronger connections. Then, prioritize where to invest first, with a focus on those digital tools that will provide the greatest return for the least cost.
2. The visitor journey has changed
As the digital landscape has evolved, so to has the journey itself. It used to be that the visitor journey began when they arrived at your location and ended when they checked out of the hotel. Not now. Today, the journey starts the moment someone is exposed to a social media post that makes them think, "I want to do that." And it lasts long after they get home and unpack.
Travel brands must control what they can, but it only goes so far. Like it or not, your potential visitors will consume user-generated content, often more so than your own. They will also contribute their own, the good and the bad. They will spend time on powerful platforms like TripAdvisor and Airbnb. In short, they will let a whole lot of voices that aren't yours influence their travel decisions. And believe it or not, that's okay.
Takeaway:
These days, it may feel as though you've given away the brand, but in the end it's still the experience you shape for the visitor that defines what your brand really is. It's your job to be there in the right places and at the right moments, with a frictionless experience and compelling, relevant content of your own. Your voice is no longer the only one in the conversation, but it's still just as important.
3. The metrics have changed
The good news is that as destination marketing efforts become more and more digital, all new doors for measurement and attribution open up. As Phocuswire pointed out recently, when used correctly, digital technologies are a true benefit to the modern destination. These technologies do more than show impressions and clicks; they are a genuine window into travel intent as well.
Listen to the /Explore Podcast to learn how Port Aransas Tourism is using the digital space to build a more effective DMO.
And because digital is so measurable, it's never been so easy to craft communications that focus on individual elements of a destination's offerings, then measure and optimize those touch-points based on how different audiences respond.
By learning all you can about exactly what draws an audience to your destination, you can begin building a picture around why they travel to begin with. This psychographic data can help you transcend typical marketing demographics and potentially uncover all new audiences—and sources of revenue.
Takeaway:
The more potential visitors reveal about themselves in the digital space, the easier it is to craft and communicate the experiences they're looking for.