Do travelers book destinations or experiences?
January 16, 2019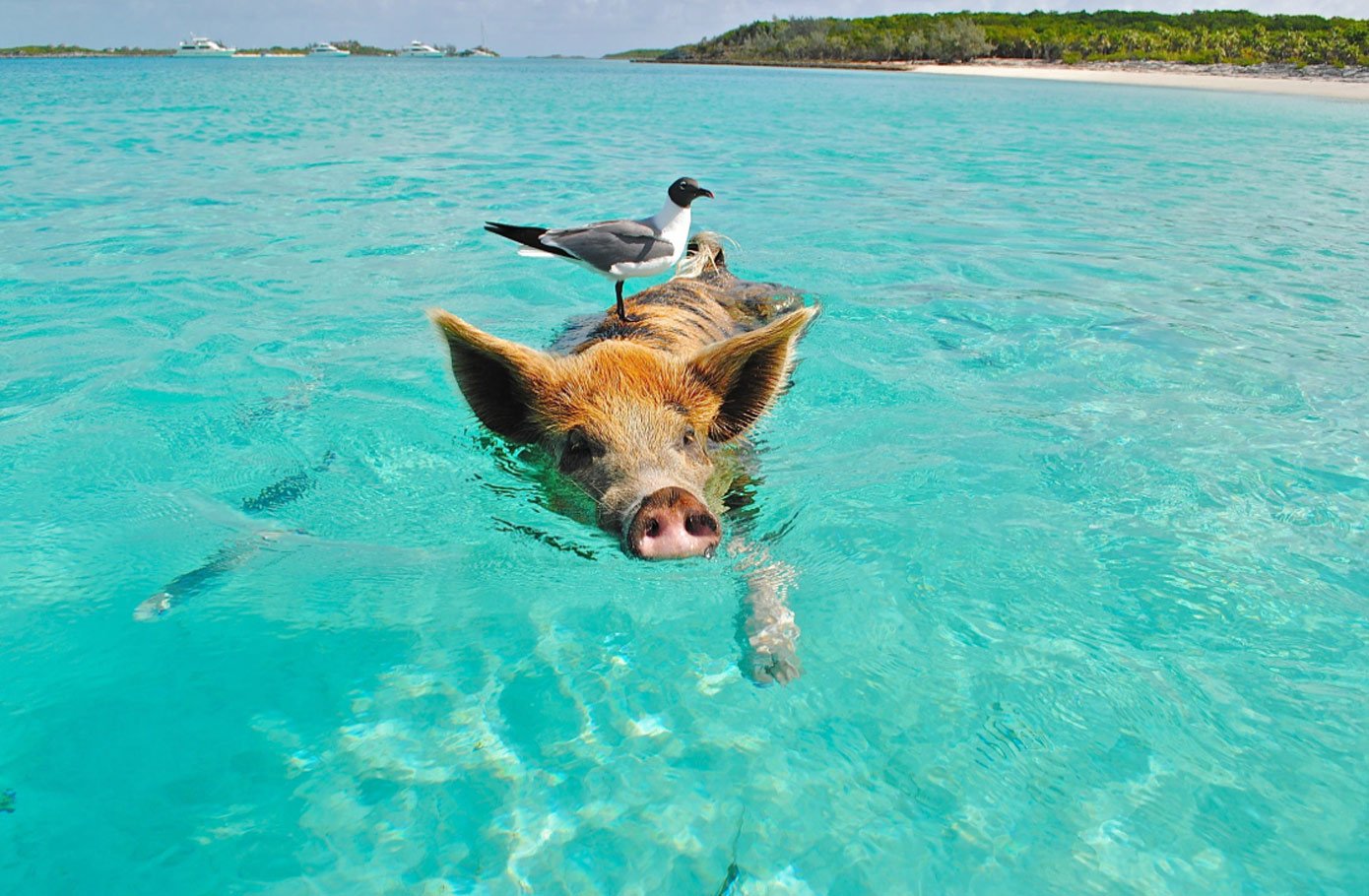 "Experiential travel" is one of the great catchphrases in leisure travel marketing these days. From wellness travel and exotic culinary adventures to swimming with those sweet Bahamian pigs (see above), more and more vacationers claim to plan their trips not by where they want to go, but by want they want to do.
But while there's no doubt that people want these unique experiences, the question on many minds is, do they ultimately book trips based on them?
The answer, in part, seems to be yes. Here's a look at the categories of experiences that saw the biggest increases in booking over a recent one-year period, according to TripAdvisor.
Check out the /Explore Podcast for more on Experiential Travel and other trending topics in leisure travel marketing.
Heritage and Historic Experiences
Up 125% in bookings
Educational tours are hot with leisure travelers. Not content to simply wander aimlessly about a destination, they want to dig into what makes it historically significant. Example: The Charleston Harbor History Tour
Cooking Experiences
Up 51% in bookings
It's one thing to eat a famous food. But to discover how to cook it? Now that's hip. Tour operators across the globe are responding to this trend, giving foodie travelers a taste of making anything from paella in Spain, pizza margherita in Naples, and smoked brisket in Texas. What's the best-loved cuisine at your destination? Invite visitors into the kitchen and you'll be inviting increased bookings, too. Example: Pizza Making in Naples
Watersports
Up 49%-89% in bookings
This category dominates TripAdvisor's top ten list of travel experiences. Think sunset cruises, sailing trips, snorkeling, and kayaking, which all ranked high with US leisure travelers, who will often start their travel planning by looking for the best providers of these activities. And for any resort looking to grow family travel bookings, we've got two words for you: lazy river. Example: The Bahamas Swimming Pigs
And finally, "skip-the-line" experiences
The second-fastest growing category by gross booking value
Want to capitalize on the increasing willingness of travelers to pay a premium to cut in line? Make sure you offer visitors a skip-the-line option on experiences that can involve long waits. This is especially important for parents who can think of nothing worse than waiting in line with a couple of hot, cranky kids. For them, skip-the-line experiences are more than great travel options. They can be vacation savers.