Building the all-season travel brand
March 19, 2019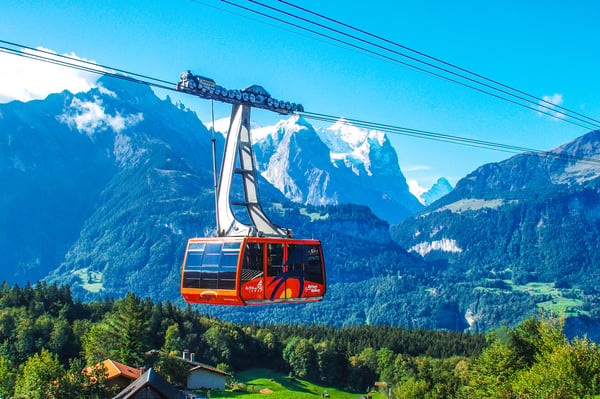 Seven reasons why the low season doesn't have to mean low returns.
As the 2018-2019 ski season winds down, mountain resorts from coast to coast are grappling with the same conundrum that hits them every year: how do you attract visitors once the snow melts away?
It's a reality that's hardly unique to the ski industry; high and low seasons are a fact of life for just about any destination or travel brand. Beach resorts gear up for big crowds in the spring and summer months, knowing this is when family trips to the coast are most in demand. But as the weather (and water) turns cold, they tend to pull back on the marketing reigns, all but resigned to another low season of paltry returns.
Make no mistake: with the right strategy, there's plenty of additional business to be had all year long. The trick is knowing who the right audiences are for low season travel, and what will compel them to make a trip.
Here are seven keys to driving more year-round visits:
1. Analyze the status quo
Using every relevant data point at your disposal, create a 12-month view of your bookings. Are the segments who show up in the high season the same as those who visit at other times of the year? Do they skew older or younger? Do they tend to travel as single family units, multi-generational, or as couples?
To the best of your ability, create a set of profiles for each core audience or audiences in the high and low seasons. Then ask yourself two questions:
What can we offer that would bring our core high-season audiences back later in the year?
With regards to our current off-season audiences, are there "lookalike" audiences out there we can attract, and if so who are they and what do they seek?
From here, we can segment these visitors by generation and explore how different age groups tend to travel.
2. For younger generations, pack in the activities
As we discussed on our recent Travel Trends 2019 Podcast, for younger generations, it's all about experiences. But what types of experiences are best? Many would argue in favor of family friendly experiences. Indeed, with well over 40% of Millennials traveling with children, travel marketers looking to make inroads into low-season travel would do well to make sure they have plenty of kid-friendly activities ready to go.
And don't forget the importance of shareable moments. Every millennial family is an ad campaign waiting to happen. Just give them a reason to point, click and share, and they'll happily do so.
3. For older generations, lean into luxury
As our friends at Circa 46 pointed out in their recent contribution to the /Explore blog, Baby Boomers continue to spend big on travel—to the tune of up to 50% more per trip than Gen X or Millennial travelers. What's more, this is the audience with the most free time of all generations, meaning travel in the off-season is a no-brainer.
It's important to note, however, that while they're willing to spend more on travel, they expect more in return. As in more comfort. Focus outreach efforts for the senior cohort on your more luxurious offerings, especially around accommodations and dining. Also keep in mind that over half of senior travelers seek cultural value. What does your destination offer in the way of the arts, local cuisine, and historical significance, and how can you package it up to bring in the Boomers?
4. Think niche events and shorter trips
No matter the generation, off-season travel tends to happen in shorter bursts—think two or three nights as opposed to five or more. So fill the calendar with niche events perfect for that sort of travel. As we've seen through our work with Port Aransas Tourism, the more annual events you can create, the better. People create rituals around these sorts of occasions, returning to relive their memories year after year.
Consider the interests of your audience profiles. Are they foodies? Music fiends? Natural lovers? Wellness seekers? For every interest, there's an own-able, annual event just waiting to happen.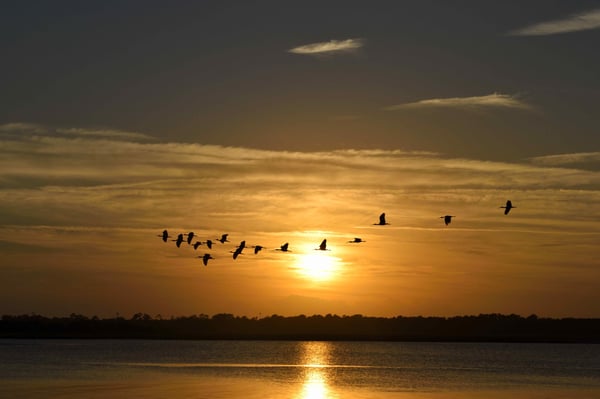 For Slingshot client Port Aransas Tourism, the autumn low season is the high season for birders seeking a unique taste of nature, as well as a beach all to themselves.
5. Sell the "road less traveled"
For many travelers, just knowing they're going somewhere away from the crowds is more than enough reason to compel a visit. So play up the contrarian nature of what you have to offer. If you're a mountain resort, be the antidote to yet another hot, crowded beach. If you're a small city, be proud to be the opposite of New York. Heck, even mud season has real appeal when you're talking to the right audiences.
6. Focus on "repeat travelers"
Most off-season travel to any destination will likely come from folks who have already been there. And as Skift recently reported, there are many things that distinguish "repeat" and "non-repeat" travelers.
You can learn more about this report here, but the good news is that far more people than not are likely to return to the same favored destinations over and over again—four or more times over a five year span. The secret lies in providing the right blend of comfort, consistency, and activities that drives their loyalty and makes them want to come back for more.
7. Invest, but invest wisely
No two ways about it; it takes investment to create a true year-round destination. But to see a return on that investment, make sure you put your dollars into the areas where they're sure to make the greatest impact—by creating a rewarding, end-to-end traveler experience. Today's travelers expect a planning experience that's as fun as the vacation itself, so invest in content that has them eager to pack their bags. They expect on-location experiences that'll leave them with tons of great memories, so invest in filling each part of the day with something new and surprising. And above all else, they expect consistency, so invest in making sure their next experience is just as rewarding as the last one.
Focus on these areas, and you'll find your destination well on the way to carving out a year-round position that's sure to grow the business.